Go features simple 1-click backup for your entire Go site content.
Backup is only for Go content, and will not backup your entire site.
Backup can only be done from a desktop browser, and not a mobile device.
Good practice to create a Go backup before uploading to replace content on your server.
Backup (Export) Go Site Content.
1. Click the user settings icon.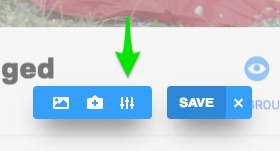 2. Click the disk export down icon. When Go is done backing up all site Go content, a zip file will be generated for download.
🎉 Done!
Move the dated zip file to safe keeping. At any time, the zip file can restore Go content to the backup date.