Go features the Google Maps addon, for adding mobile friendly maps with drag and drop ease.
Want to learn more about Google Maps?
Visit Google Maps: https://maps.google.com/
Add Google Maps with Go
1. Click the share button for a Google Map location.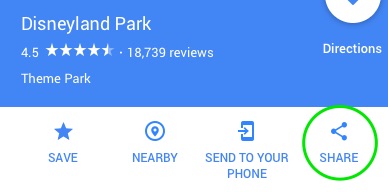 2. Choose the Embed Map option, then copy the <iframe> code snippet.
3. In Go click addons, then choose the Google Maps addon.
4. Paste embed code into Google Map Embed input.
5. Drag the add + icon to desired content position, then drop.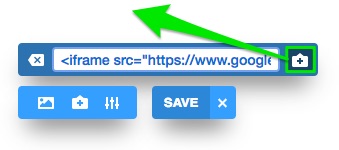 🎉 Done!
Remove Google map from Go
1. While in edit mode, click the blue X to remove the video.
🎉 Done!