Double click is NOT the way!
Starting with RapidWeaver 6, Realmac allowed the installation of multiple versions of RapidWeaver on the same machine. Since a user's machine may have several versions of RapidWeaver a simple double-click of the Add On will not work all the time. For example, if the user normally uses RW8, but RW7 is also installed, then it is not guaranteed the double-clicked Add On will go into RW8.
The Proper way to install a Stack, Theme or Plugin ( Add Ons )
The almost certain way to install an Add On to the version of RapidWeaver you are using is to drag and drop it on top of the RapidWeaver icon in your dock or Applications folder. See the images below for an example of installation into RapidWeaver 8 ( not RapidWeaver 7 ).
The final step is to RESTART RapidWeaver so it can use the newly installed Add On.
Installation of Plugin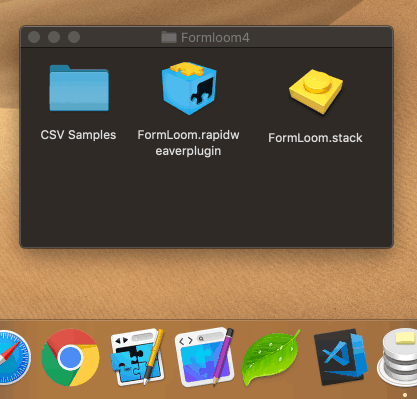 Installation of a Stack